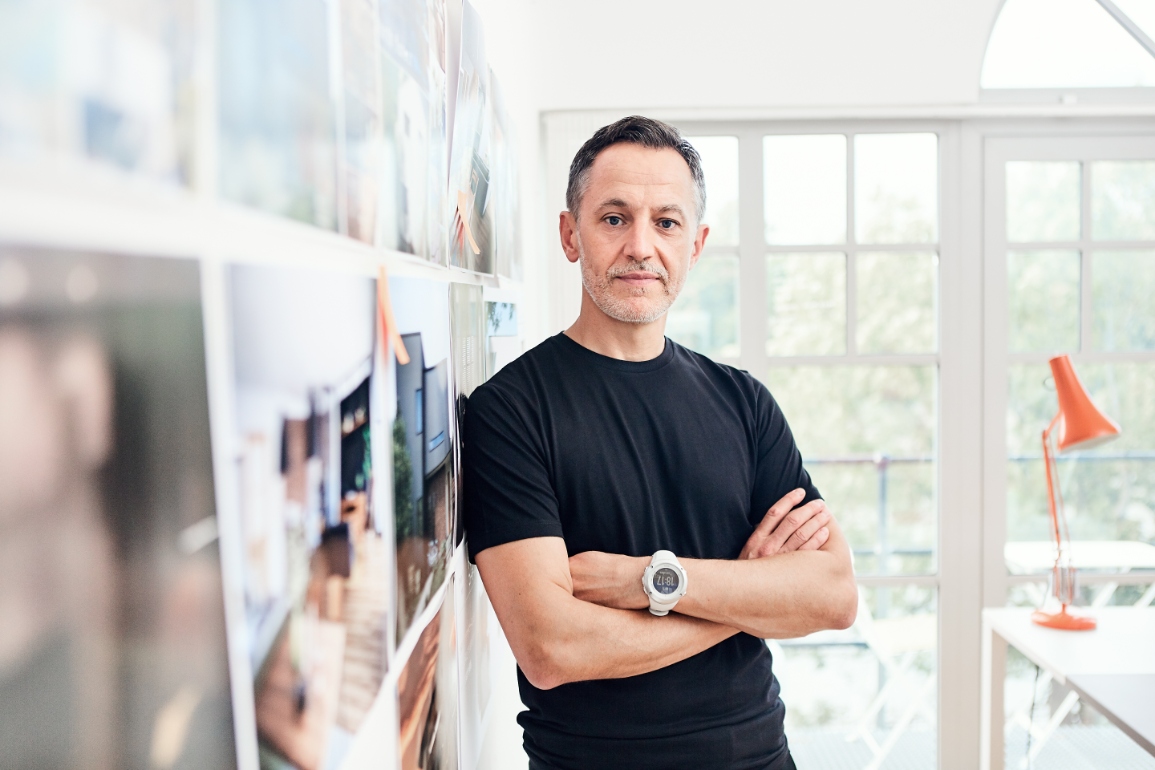 1. Please explain what the Global Design Organisation is and the role it plays in LIXIL.
Two years ago, I was tasked with driving design-led transformation at LIXIL, further integrating design into the entire organisation's DNA. It was then that I established a centralised Global Design Organization, an internal division to oversee the design processes of LIXIL's power brands such as American Standard, GROHE and INAX.Each power brand is unique in its own way, but all serve the same purpose of making better homes a reality for everyone, everywhere.
The implementation of the Global Design Organization was an important milestone for us, as it allowed us to apply design, technology and social purpose to reimage the most intimate spaces in our homes – all part of LIXIL's shift to become more consumer-centric. As part of the same effort, we also opened new in-house design studios around the world, and implemented new design and work processes. At the core of LIXIL's design philosophy is solving real life challenges with world-leading technology and innovation. We focus on design – bringing innovation in areas where we should, not simply because we can.
2. The design and work processes you implemented are redefining LIXIL's water and housing products. What is an example of this and the subsequent impact as a result of it?
While each of our water technology brands is well defined, with a unique sense of purpose, identity, and value, I implemented core design processes that can be used for any of the LIXIL products and technologies. My team of designers can now apply a "brand lens" – signature elements intrinsic to a particular brand – to ensure products are true and relevant to their consumers. These design processes also allow us to transfer expertise from one brand to another. For example, there is global admiration for Japanese technology, when we use this technology in conjunction with GROHE's brand equity and award-winning design philosophy, we create a powerful consumer proposition.
We have also centralised the teams into one LIXIL Global Design Team. We have a small group of 12 well-established and highly-capable designers based in our Singapore regional design studio and in Shanghai. The team is connected to the LIXIL global network of designers based in New York, London, Tokyo and Dusseldorf.
3. Design thinking is clearly important to you. How did you convince your design colleagues of its value and significance when they are conceptualising a product?
Design is a key differentiator at LIXIL, our designers are involved in every point of the product development process. Under the new organisational structure, their reach, understanding, and influence extend into all of our departments and disciplines; from research and development to manufacturing, logistics, marketing and sales. This end-to-end approach really helps to enhance and harmonise the whole consumer experience. Today, our designers are doing more than just making products; they are building consistency and equity for our brands, generating long-term value by making design part of our DNA. This brings greater value to the organisation overall. Studies according to the Design Management Institute show that, over a 10-year period, design-led companies outperformed the S&P 500 by 219 percent.
4. Why should architects pick bathroom fittings from one of LIXIL's brands?
Our design process is very customer-centric. Being involved in the whole product development process allows the design team to observe, listen and gather customer insights to understand their frustrations and unarticulated needs. We always ask ourselves how can we make things better, how can we do it in a different way to add more value to the customer. We are objective and inquisitive and strongly believe that is where the value comes from.
For instance, the American Standard Genie hand shower addresses many of the consumer pain points such as low water pressure, difficulty in the removal of dirt build-up and water wastage. To date, the Genie has been recognised as a purposeful design, having been awarded with multiple awards, such as Good Design Best 100 Award 2018, 2019 Singapore Good Design (SG Mark) award, Red Dot Design Award in 2018 and iF Design Award 2018.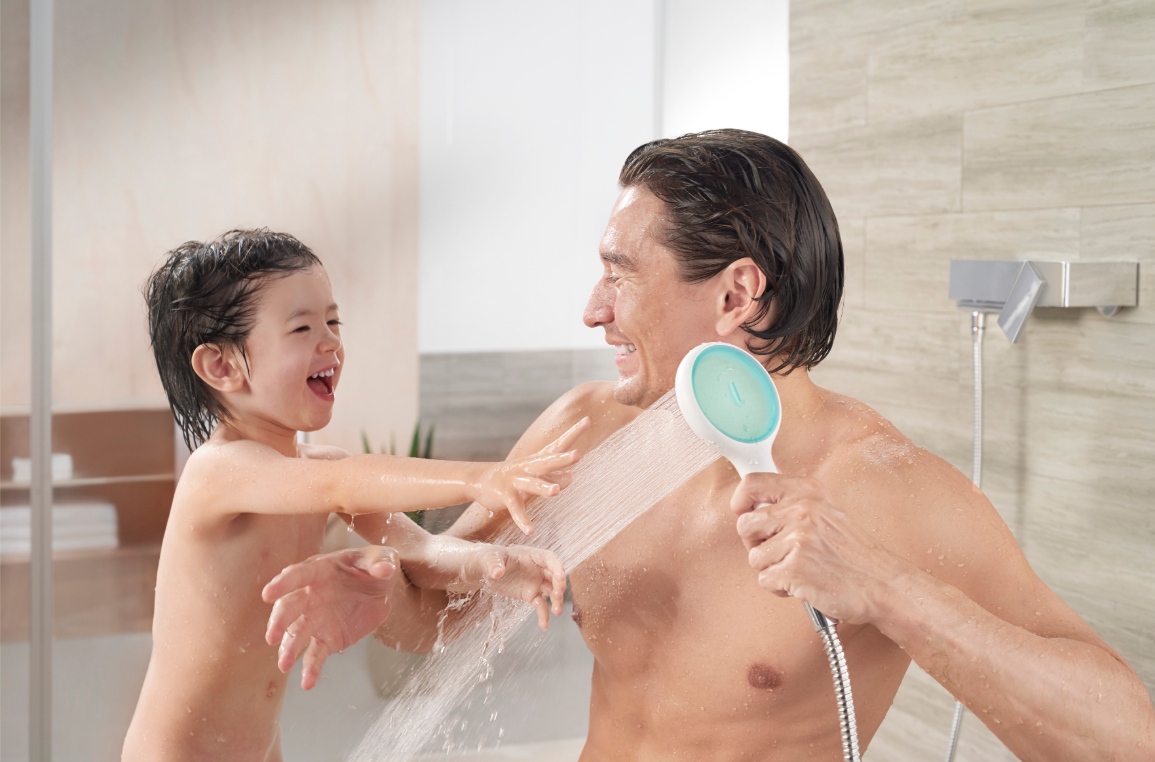 American Standard Genie hand shower
We also observed that the bathroom is not only a space for cleaning oneself, but rather a retreat for consumers where emotional senses are stimulated. That is why the GROHE Euphoria 260mm head shower features three spray zones to choose from, depending on the consumer's preference and mood for the day.
It is this design-centric and detail-oriented approach that has enabled LIXIL to scoop 27 awards at this year's iF Design Awards, with GROHE achieving the highest accolade, the Gold iF Design Award. INAX alone picked up 15 out of the 27 awards – an incredible sign of recognition and a tell-tale sign of things to come.
5. How do you think you have evolved as a designer throughout your career?
When LIXIL acquired GROHE in 2014, I transitioned from leading design at one great brand to overseeing a series of global power brands at LIXIL. This opportunity afforded me the scope to formalise many of the unique creative processes and tools I had developed and introduce them to the wider group. My design leadership skills have evolved through leading a global team with cultural nuances and varying degrees of design maturity. I have certainly learned to delegate, trust and empower the team and bring people together and practice design thinking.
Design at LIXIL is a board-level subject and I have certainly developed a greater understanding of the wider LIXIL organisation and its challenges and opportunities. Design can add tremendous value to a business and I am very fortunate LIXIL sees design as a key pillar in the company's strategy and we receive incredible support from management and the wider organisation.
I have developed the belief that form describes function. Designers are storytellers who have the ability through form to create products and services, which guide the user intuitively through the process of use. We are able to describe the products benefits and create a visual hierarchy to ensure the user gets the very best experience. We have developed a unique coded semantic for each of our brands, which forms the visual brand DNA. This clearly defined brand positioning drives substantial brand equity as the consumer can identify the particular brand instantly, even before they get close to the product. This is very important as it creates competitive advantage and also creates differentiation within our own brand portfolio.