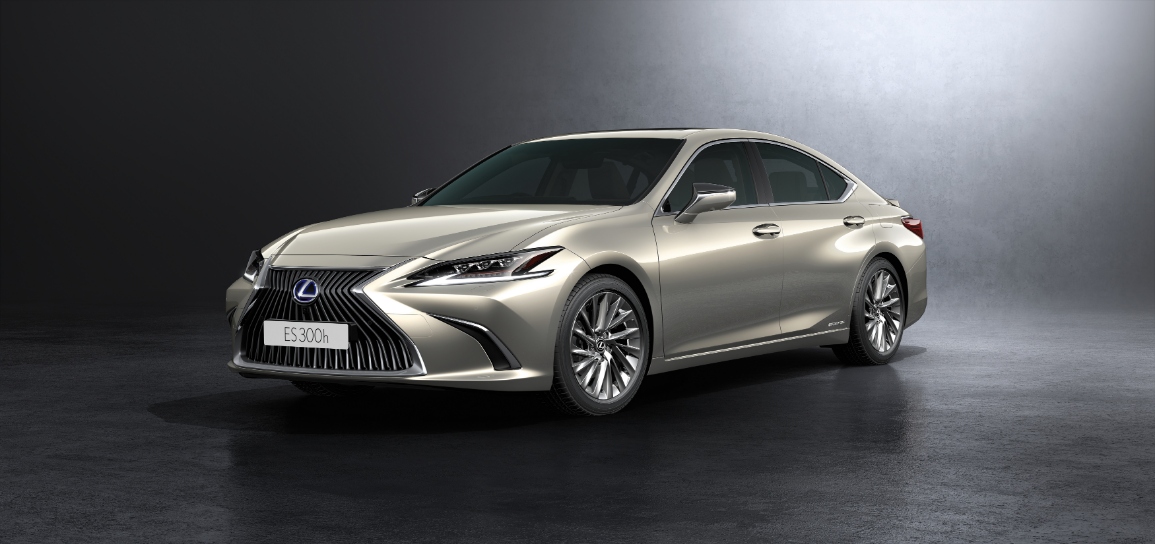 You don't want to drive too near another car while at the wheel of the new Lexus ES300H. Its head-up display flashes "BRAKE" in angry-red at you, chastising you for your disregard for safety.
These were some of the things we discovered when we borrowed the car for an overnight test drive. Others include how it zips easily through the congested CBD traffic, and has a wonderful pick-up to overtake road-hoggers that frequently plague our roads.
When your schedule is packed and you need to run from one appointment (or job site) to another, the Lexus ES300H is a good partner to have to make the journey easier. Here, we present five design highlights of the new car.
1. That controversial front grille
It definitely takes a bit of getting used to, but one thing is for sure: The spindle grille says "Don't mess with me" in no uncertain terms. Its unmistakable design is accentuated by compact LED headlamps flanking it. Those vertical fins that ripple outwards definitely help this ES300H stand out from the crowd.
2. A sleek silhouette
A flowing roof line characterises the seventh generation ES, emphasising the vehicle's wide, low stance some 5mm less than the previous edition. As a result, it appears more fluid and dynamic, making for a stately first impression. Aesthetics aside, this contributes to the aerodynamic nature of the car, leading tofuel efficiency, a reduction in noise and vibration, better handling and speed control.
3. Know what is happening
Thanks to a 12.3-inch Electro Multi-Vision display, information such as incoming calls, what is playing on the sound system and directions to the destination are all clearly visible. The 10.2-inch head-up display set in the driver's line of sight is a useful inclusion to track data like speed. Additionally, all the controls are within easy reach to ensure minimal disruption while driving.
4. Recline and relax
The back seat is naturally spacious with ample legroom, courtesy of the increase in length of this ES by 65mm, and a 45mm increase in width. To top it off, they can recline by up to eight degrees. The front passenger seat has an additional feature that is worth highlighting: an extra set of controls located on the side facing the driver, allowing for easier adjustment when grandma is being ferried around.
5. In-cabin luxuries
The Shimamoku wood trim is featured on the steering wheel, and other parts of the cabin. This multi-layered work of art requires 67 manufacturing steps executed over 38 days. Opt for the Luxury Variant and be immersed in 17 Mark Levinson speakers strategically placed throughout – such as closer to the passenger's ears – to ensure a concert-like audio experience